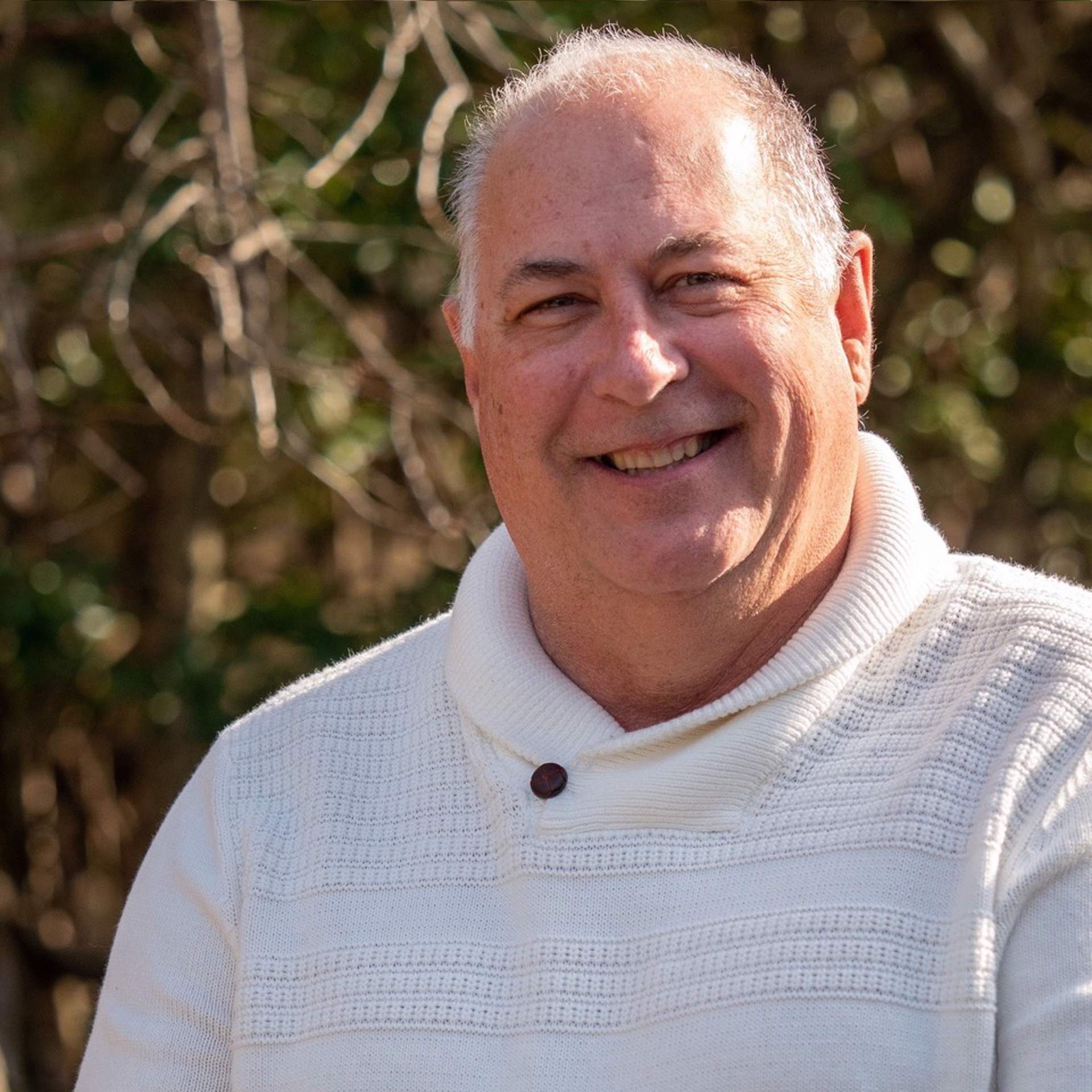 Artist Statement & Artistic Philosophy: I once read "Art is a delicate balance between the visual concept and each artist's technique". After years of chasing that artistic balance, it is the anticipation of the struggle that keeps me coming back to the canvas. Some 35 years ago, in the midst of a professional career and raising a family in Birmingham, Alabama, I unknowingly discovered my path in life that probably was in place since childhood…that I was meant to be an artist. It was there as a boy watching my father paint in watercolors, and memories of me constantly sketching in pen and ink. Then later, majoring in Industrial Design at Auburn University, the foundation for painting was put in place through academic training on the importance of concept, composition, perspective, color and draftsmanship in presenting a visual message to the viewer.
The moment I first walked into Loretta Goodwin Gallery as a potential buyer, I realized my desire to learn the process of painting would be a priority in my life. Through an early friendship with several local artists I discovered the work and teachings of New York painter David A. Leffel, a Contemporary Master teaching at the very prestigious Arts Student League. A pupil of the Dutch and Flemish Old Masters such as Rembrandt, Velazquez, and Pushman; Leffel's teachings of the chiaroscuro (light & dark) style of painting captivated me as a young artist. The interplay of light and shadow, through texture, shapes, and color transforms the simple and ubiquitous objects of everyday life into rich creations.
Through the years I have been so fortunate to meet and form friendships with so many wonderful painters from all genres as well as all parts of the country. I think as a painter I've learned little things from so many artists that have shaped and influenced my growth as an artist.
Years later the only absolute statement I profess to make regarding the language of painting, is that it is a life long struggle, but one that is well worth the journey. Painting to me is a merger of past techniques and present accomplishments that form a vessel of creativity. —Dirk Walker
He has collectors across the country as well as overseas- both in private and corporate collections. Dirk's paintings hang in the Birmingham, AL and Atlanta, GA corporate headquarters of Coca-Cola and in collections of the Auburn University President's home. Most recently Dirk was the only artist outside of Georgia selected by the Atlanta Braves and SunTrust Bank to have work in the new Atlanta Braves stadium in Marietta, GA.
Dirk's genre of cityscapes and architectural themes make his work equally suitable for residential uses and corporate settings. His work can be found in corporate collections such as Children's Hospital of Alabama, GrandView Hospital, UAB Hospital and Lakeshore Rehabilitation Hospital all in Birmingham, AL. Some of his other corporate collectors include ALABAMA Power Company, Southern Company Services, Medial Properties Trust, Hoar Construction, Brasfield & Gorrie Construction Co., Iveria Bank, ServisFirst Bank, Regions Bank and numerous Law Offices as well as other companies throughout the Southeast and Nationally.
Read More