Guest Artist Kevin Chambers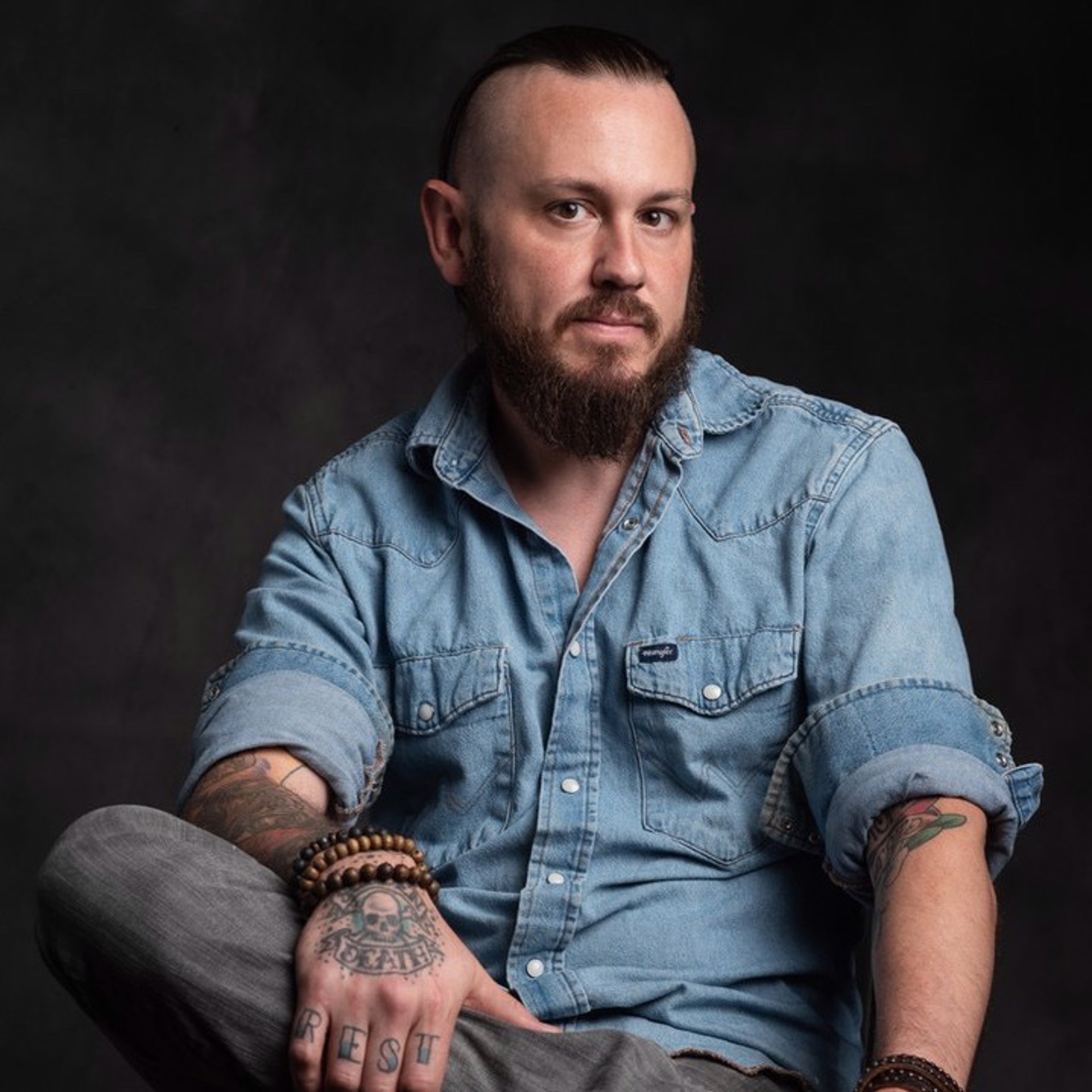 Artist Background: Which came first--- the artist or the inspiration? For Kevin Chambers that inspiration came when he was 12 years old. That is when he started formal art training in Blairsville, Georgia with famed artist Colleen Sterling.
"She was the first person I found that was making a living being an artist," he says, "It's the first time I realized it might be possible."
Afterwords he went on to study the figure with Master Draftsman, Glenn Vilppu in Naples, Italy and also worked with Atlanta painter and illustrator Elio Guevara. Renowned sculptor Martin Dawe then invited Chambers to work with him in his midtown Atlanta sculpture studio, Cherrylion. Over a span of eight years, Chambers advanced to Martin's head apprentice and continued to gain recognition for his work.
Kevin Chambers, dk Gallery Bronze Sculptor Today, his works and collaborations are widely exhibited and displayed in public, national, international, corporate and private collections around the world, from Switzerland to Japan, Canada and China. Chambers received a BFA in Media Arts and Animation from the Art Institute of Atlanta, a program that allowed him the latitude to develop his own personal style while he apprenticed for talented artists. Some of Chambers' most significant commissions a bust of Georgia legacy Vera Jackson, a six foot Koi fish for midtown Atlanta restaurant "Steel", and a bust of "Abe Jackson" dog and best friend of an Atlanta celebrity. In concert with Cherrylion, Chambers has collaborated on numerous projects for clients like Soho Myriad, Johnson Studio, Four Seasons, the Hilton, St. Regis, the Hyatt and the Marriot Hotel Group.
Chambers has a gift for expressing emotions, gestures and personal stories in his art. He says, "I am constantly inspired by everything around me and try to bring that to my work." Chambers' signature pieces are nuanced with sensuality, rhythm and motion. Chambers' mastery of anatomy and of the three dimensional form inspired him to teach, catering his instruction to each unique sculpture student. In addition to an annual Costa Rican sculpture workshop, Chambers also teaches three figurative sculpture classes at Cherrylion Studios. All of his classes have a strong base in anatomy, gesture, and proportion.
Education: 1997-01 Apprenticeship and private study with artist Colleen Sterling 2001 – 06 Art Institute of Atlanta BFA in Media Arts and Animation 2005 - Workshop in Naples, Itlay with artist Glenn Vilppu 2009-11 Multiple workshops with sculptor Philippe Faraut 2006 -2013 Apprenticeship with sculptor Martin Dawe at Cherrylion Studios Teaching: 2005 – 06 Teaching assistant Art Institute of Atlanta 2009 – Present Instructor Cherrylion Figurative Sculpture Classes 2010 – Present Instructor Edge Of The World Sculpture Workshop Mal Pais, Costa Rica Solo Exhibitions: 2008 "Flaunt" The Gallery at Cherrylion Atlanta, GA 2010 "Bite Size" The Gallery at Cherrylion Atlanta, GA 2013 "Syncretism" The Dogwood City Gallaery Tallapoosa GA Exhibitions: 2006 " Dos Two" The Gallery at Cherrylion Atlanta, GA 2007 Solstice Café Artist showcase Atlanta, GA 2007 English Avenue Yards Atlanta GA 2008 "Pink Show" Soho Myriad Gallery Atlanta, GA 2009 Artful Eye Gallery Chattanooga, TN 2010 Mid South Sculpture Alliance Members Only Show Chattanooga,TN 2010 "Super Friends" The Gallery at Cherrylion Atlanta, GA 2010 "Super Friends II" The Gallery at Cherrylion Atlanta, GA 2011 "Embracing Differences" Oglethorpe University Atlanta GA 2011 "Equanimity" The Gallery at Cherrylion Atlanta,GA 2011 "An Evening with the Artist" Apre Diem Atlanta, GA 2011 "IIDA Speaks Event" Bank Of America Plaza Atlanta, GA 2013 FUMC Festival of the Arts Cummings GA 2013 "GA Artist a Juried Show" Abernathy Arts Center, GA Awards: 2006 "Best in Show" Art Institute of Atlanta Student Show 2013 " Honorable Mention" FUMC Festival of the Arts
Read More