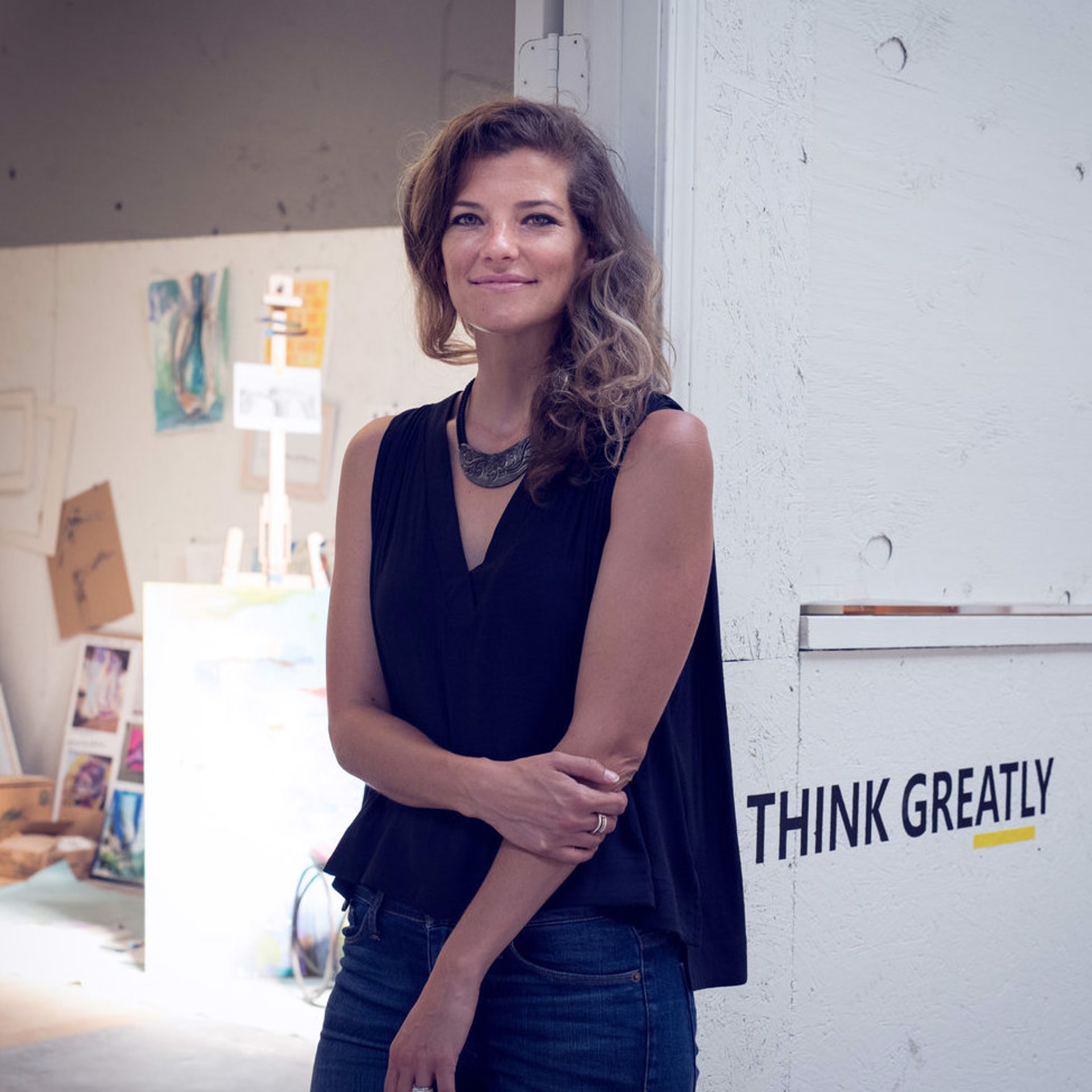 Lauren Pallotta Stumberg (b.1981) is a local muralist, painter and arts advocate with a background in graphic design, education, non-profit management and international development. Her work honors the human experience through abstracted portraiture and symbolism. Her paintings are imbued with patterns that translate into the hieroglyphics of one's journey; they are feminine, painterly and expressive of the energy that unites us.
Since moving to Atlanta in 2012, Stumberg has used her creative offerings as a means to engage with community. She started the arts incubator Think Greatly as a platform to facilitate neighborhood projects as part of her social practice and to curate female-driven collaborations.
Stumberg's work has been awarded grants from Living Walls, Fulton County, the City of Atlanta, and Georgia Council for the Arts; public commissions of her work are currently located in Suwanee, Norcross, Peoplestown and Hapeville; other projects in the public realm can also be found in Marietta, Cabbagetown, Decatur, Old Fourth Ward, Midtown and Southwest Atlanta.
Stumberg is one of two local artists to receive a 2017 Emerging Artist Award from the City of Atlanta Office of Cultural Affairs. She is a Hambidge Fellow, and represented by dk Gallery in Marietta.
"The symbol I use most frequently in my work is an abstracted magpie. This bird is fascinating to me because it is cloaked with superstition that gives it a somewhat nefarious reputation. Magpies are described in various folklore and historic literature to be thieves, chatterboxes, gossips, and ominous creatures. However there is an English nursery rhyme that translates one's fortune based on the number of birds one sees: one for sorrow; two for joy; three for a girl; four for a boy, etc. In some cultures, it is also common to salute the first magpie one sees as a sign of respect and wish for good fortune. It is this perception of the magpie that inspires my work – the notion that the bird is an omen of change, and change, good or bad, is often invaluable. In this way, the presence of the magpie is a calling to enter a crucible of the spirit. It asks you to rethink social norms, to shift perspectives, to be open to personal transformation."
Read More