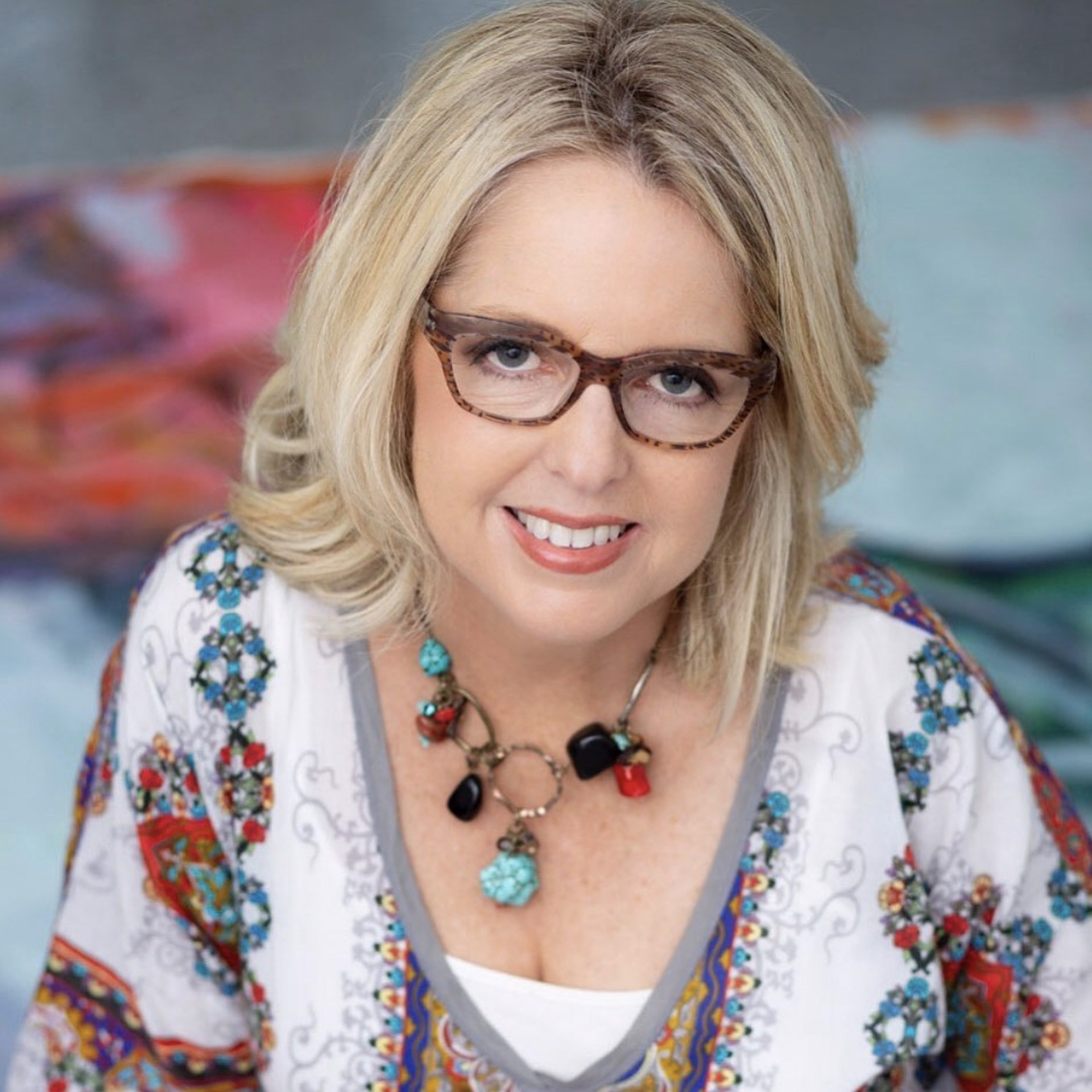 Artist Statement: "I paint to learn more about myself."-LK
I am originally from Texas and am enjoying raising my family in Alpharetta, GA. Home is where the heart lives and where I am a proud mother of teenage boys and my Aussie Labradoodle, Bandit. I am fortunate to have a family supporting my artistic journey.

I started painting over a decade ago after my father passed. This even compelled me to reflect on my life. I felt it was time to consider the creative feelings inside me that I had not been able to fully address. I had the desire to paint and once I started painting, I never stopped. It was a great escape and something I could call my own.
I have fond memories of my dad sitting on his lake house porch spending countless hours watching hummingbirds. He was an avid fan. I remember the first time I painted hummingbirds in an art class. Painting them truly resonated with me to follow my dreams. My connection to my dad through hummingbirds was the genesis of my art career.
Process, experimentation and problem resolution in each painting is challenging and rewarding to me. One of the mediums present in my work is encaustic. It's translucent layers and textures excite me. I like to mix up mixed media. Using collage, I incorporate unusual materials such as lavender stems, torn strips of bed sheets, and waxed rice paper into my work. The exploration of materials is important to me and has helped me grow as an artist.
I am inspired by countless things: nature, flowers, architecture, patterns, sunsets, ocean sounds, bird songs, interior design, art museums, family and travel just to name a few. My ongoing themes of nature through florals and hummingbirds are present and I enjoy exploring new themes. I have a fondness of patterns influenced by my past work in interior design. I am fascinated by how we live and family themes which my nests and cityscapes series represent. I am also exploring some travel related themes. One of my desires is to travel around the world.I enjoy life and hope it shows through my work. Some of my pieces are vivid and whimsical while others are dreamy and muted. I paint to grow, explore, and share. The process of self discovery is what gets me there. Through art, I learn more about myself.
Artist Bio: After graduating from the University of Texas in Austin, Lorra worked for years in the financial services industry. She felt a void and pursued creative outlets outside of work. Once she moved to Georgia, she decided to make a change and enrolled in interior design courses at The Atlanta College of Arts. Her interest in interiors helped her appreciate color, shapes, composition, textures and patterns. After her twins were born, she started painting and never stopped. She had found her life long passion. Some of her work is whimsical and colorful while other work is dreamy and muted. Her art is about connecting with her environment whether it is family, parenting, home, cycles of life, or nature. She does this through her themes of hummingbirds, nests, florals, and cityscapes. Experimentation and journey are important to her. She is represented by several Southeastern galleries, participates in solo and juried shows and is in private collections around the world.
Read More