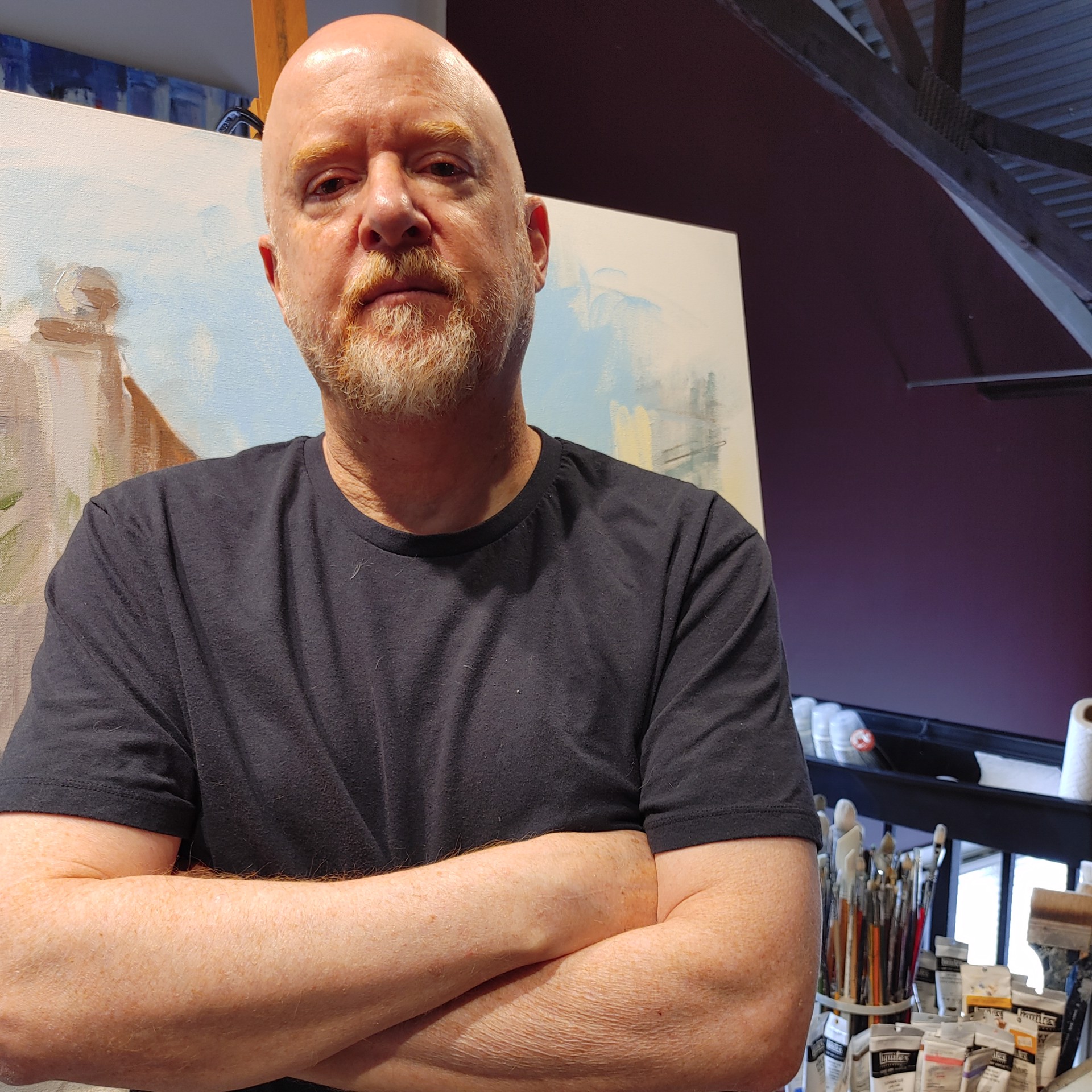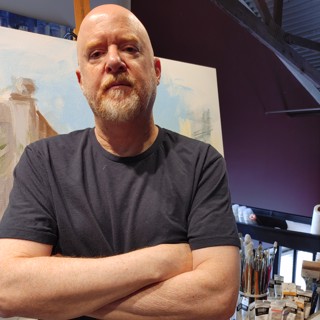 Originally from a small fishing and beach community on Long Island in New York, I studied illustration at the School of Visual Arts in NYC and graduated with honors in 1982.
I went on to a 30+ year career as a full-time freelance illustrator where I had literally hundreds of clients including: Coca Cola, EMI Music Publishing, Bayer Pharmaceuticals, T. Rowe Price, Jaguar, Blue Cross/Blue Shield, Simon & Schuster, Panasonic, Prudential, AT&T, Citibank, TIME Inc., Dupont, and IBM. As a conceptual illustrator I specialized in creating thought-provoking imagery for most major US newspapers including the Chicago Tribune, New York Times, New York Daily News, Baltimore Sun, Atlanta-Journal Constitution, Hartford Courant and Boston Globe. I was a regular contributor for 5 years to New York Newsday and for the Wall Street Journal for over 10 years. My illustrations have been used in advertising, book publishing, annual reports, brochures, direct mail pieces as well as on posters and CDs. Later, I expanded my business to include animation, infographic and presentation design.
I've written about my work in Artist's Magazine, and am a featured illustrator and interviewee in the publication; "Exploring Illustration" by Michael Fleishman, as well as "The Big Book of Illustration Ideas" by Roger Walton. My work was the subject of a column titled "Image" in New York Newsday.
In 1995, I became interested in printmaking and received a Kuniyoshi Scholarship to study under the late Robert Angeloch at the Woodstock School of Art in Woodstock, New York.
For a few years, I balanced two disciplines: commercial illustration and printmaking. Then, after over 20 years as an illustrator, I began to shift more attention to printmaking and painting. I've since been chosen in more than 70 juried exhibitions and am represented in multiple galleries throughout the Southeast.
In 2017, I decided to leave the illustration field after completing a poster and an animation for New York City's Metropolitan Transit Authority. I am now a full-time painter/printmaker. I also lecture and conduct workshops on printmaking at the Atlanta Printmakers Studio, Emory University and the Marietta/Cobb Museum of Art.
Read More