Frequently Asked Questions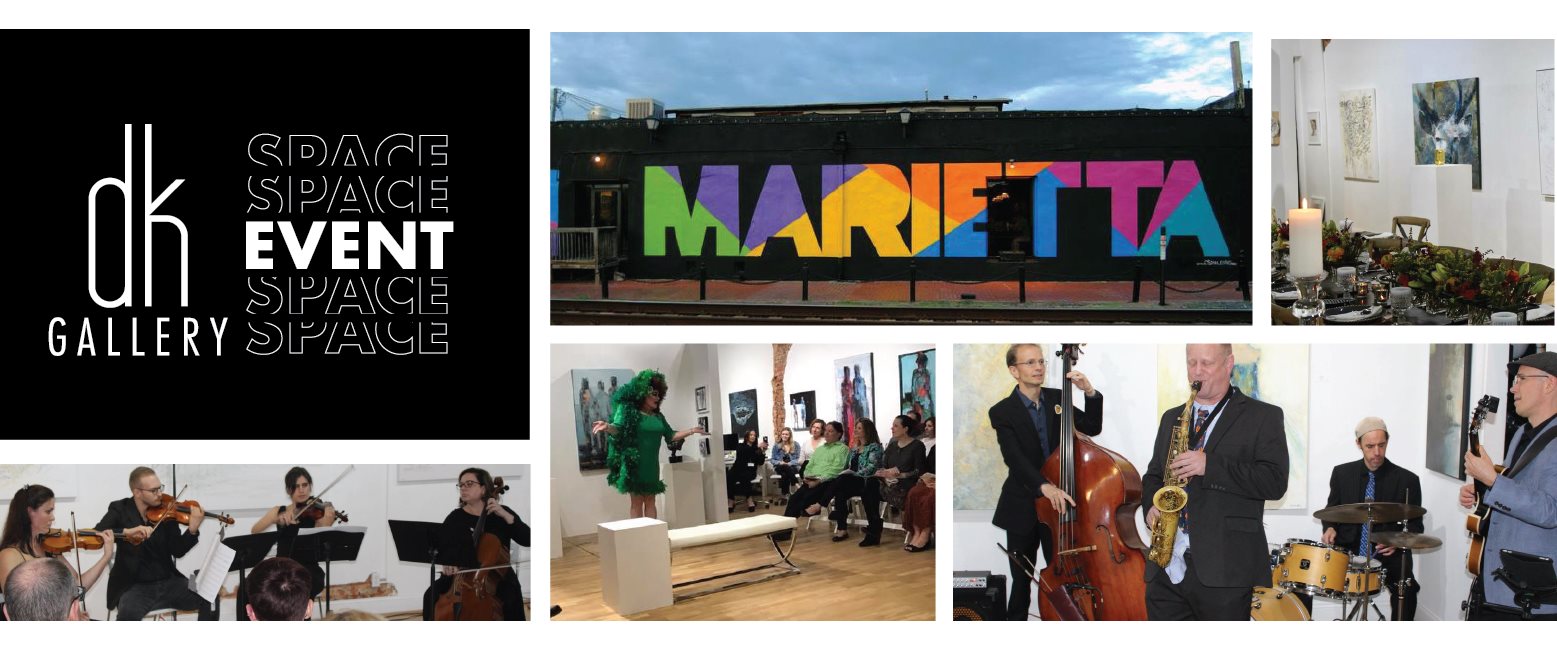 Where Are You Located?
We are located at 25 West Park Square, Marietta, GA 30060. Right in the middle of the west side of The Marietta Square, with perfect views of the Glover Park Gazebo through our front windows. You can find us right between Red Hare Distillery Mojitos and Tiny Bubbles Tea Bar with an easily accessible entrance.
Where Can Everyone Park?
We encourage using rideshare services. There is parking all around the Marietta Square, as well as several lots and parking decks in walking distance. Click here is a parking map. You are also welcome to arrange valet services to elevate any event.
How Many People Can Fit In Your Space?
100 people for a cocktail style event. 60 people for a seated dinner.
Can Alcohol Be Served?
Yes. We do require a licensed, insured bartender at any event serving alcohol to guests.
Can We Use Our Own Caterer?
Yes you can use your own caterer. Please let us know in advance who you will be using. Note: Our prep area does not have warming ovens on-site or refrigeration capabilities. Here is our list of preferred vendors who are familiar with our space.
Do You Have Tables & Chairs or Do We Need to Rent?
You are welcome to use any of the tables and chairs we have as well as our pedestals are great high boys for cocktail style events. We have 3 fold out 6ft tables and an additional 3 6ft tables on the gallery floor, 30 black fold out chairs, 30 pedestals that can be used as high boys. If you need anything specific for your event, you will need to rent these. A great resource for full service catering with tables, chairs and linens is Carriage House Catering.
How Do I Reserve My Date?
Your date is reserved with a 50% non-refundable deposit. This is transferrable within 364 days of the date of the original event. Contact us below with date, time and type of event to start the reservation process!
Hours
Tuesday 11:00 AM - 5:00 PM
Wednesday 11:00 AM - 5:00 PM
Thursday 11:00 AM - 5:00 PM
Friday 11:00 AM - 5:00 PM
Saturday 11:00 AM - 5:00 PM