Young Collectors: Katie Thornburgh
5/18/2021
Written by Molly Brown, Video produced by Harrison Meyer of Yallah Creative
Collectors and art connoisseurs alike are the backbone of any art gallery; those who have an admiration for visual beauty feel at home wherever art lingers. dk Gallery is grateful for its patrons and is always excited to have younger people walk through its doors. One such person is 24-year-old Katie Thornburgh who is a young collector and regular visitor of the gallery. As ambiguous as she believes it sounds, Katie has always held an appreciation for beautiful things, being drawn to pieces that evoke emotion. Living locally, Katie and her mom would often find themselves walking into dk Gallery to browse the various works being exhibited. These visits would later help Katie realize the impact art had on her life and that she wanted to begin collecting. Katie attended Kennesaw State University as a biochemistry major and later received her masters in public health from Georgia State University. With the mess that the COVID-19 pandemic brought, it also gave Katie the opportunity to intern at Cobb & Douglas Public Health where she performed investigations gathering data for people who tested positive for COVID-19, getting the once in a lifetime experience of studying a pandemic first hand. Now, how did this science-minded person become so captivated by the art world?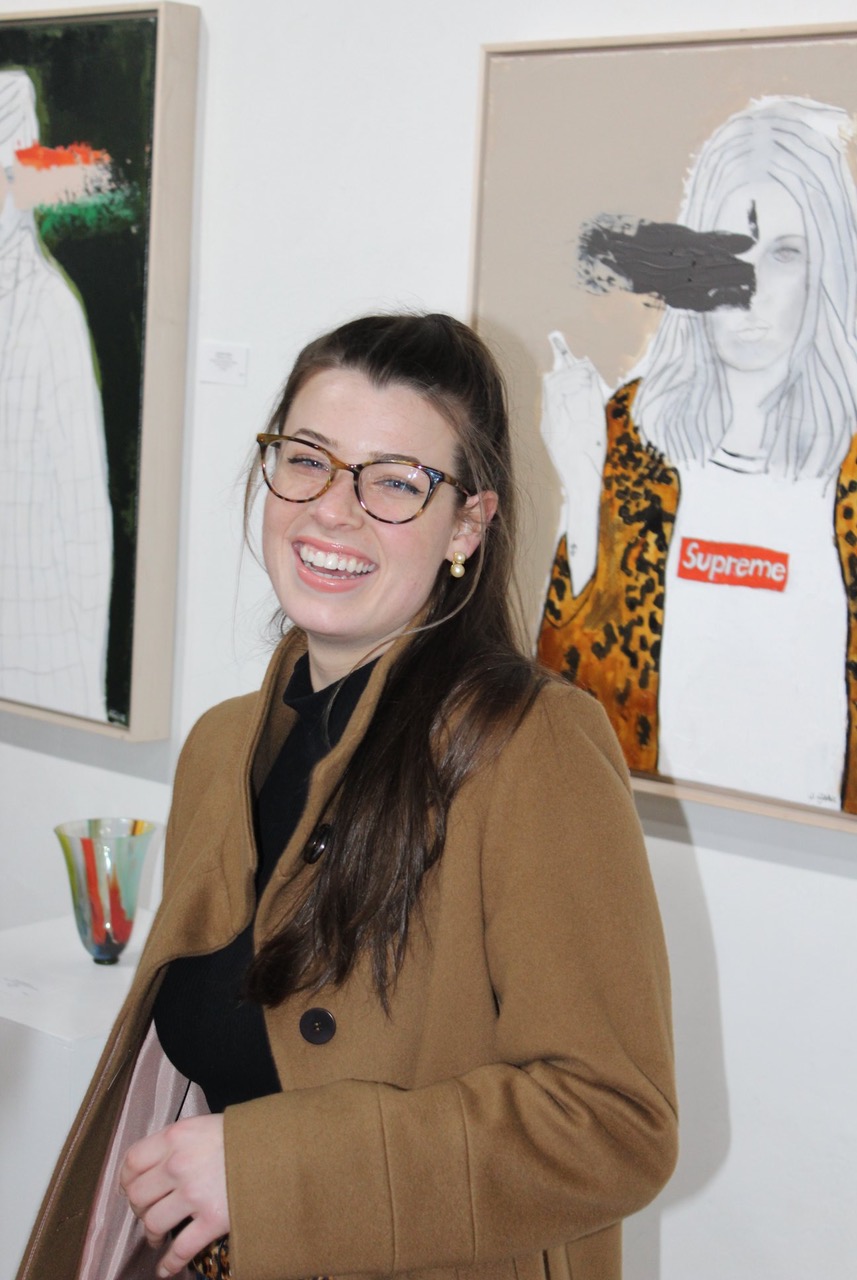 Katie describes herself as a practical person, but the duality of this is her attraction to anything visually alluring such as art, interior design, and even certain color combinations. She recalls her first time visiting dk Gallery with her mom back in 2015 as a freshman in college. While browsing, Katie came across a painting by Shellie Crisp portraying a clown. Katie was unfamiliar with who Shellie was as an artist- and she was not a fan of clowns- but she found herself captivated by the piece. At first glance, the face of the woman in the painting appeared somber, but to Katie, she seemed calm and at peace. She adored the way it was an unrealistic human face, and yet, the way Shellie had depicted the expression and eyes made it seem as if she captured a soul in the painting. Despite the piece deeply resonating with her, Katie had to accept that it was out of her price range though she pined after it for the next few years. Whenever she would visit the gallery, she would always search for the painting, even if it was not on display. One day during one of Shellie's exhibitions, Katie could not find the painting and was panic-stricken. When asked about the painting, Shellie stated that it had sold and Katie's heart sank. However, when it came time for Katie to graduate from college in 2019, her mom surprised her with the piece- she had been hiding it in her closet for an entire year! Katie was ecstatic to own this first painting she fell in love with; she now owns a few more pieces by Shellie that include several miniature pieces which hang over her bed.
The relationship Katie has with dk Gallery has evolved over the years and she loves being able to go to shows. She exclaims that she has even been able to get to know some artists which has been a wonderful experience for her. While Katie acknowledges that she is young and cannot yet buy pieces of art regularly, she believes it is important to always be exposed to art. She is grateful that she grew up going to a school where she was able to take art classes every week and go on field trips to museums. She believes this early exposure gave her an appreciation for the natural world and be able to better put words to her feelings. As she has been able to see more art over the years, Katie has been able to better understand the type of mediums she likes. The use of mixed media in Shellie's work is an aspect Katie loves about her pieces; the glazed look allows the light to hit it differently and she can sometimes see news prints or music sheets underneath the layer of paint. Katie also has an appreciation for sculptures such as the work of Kevin Chambers.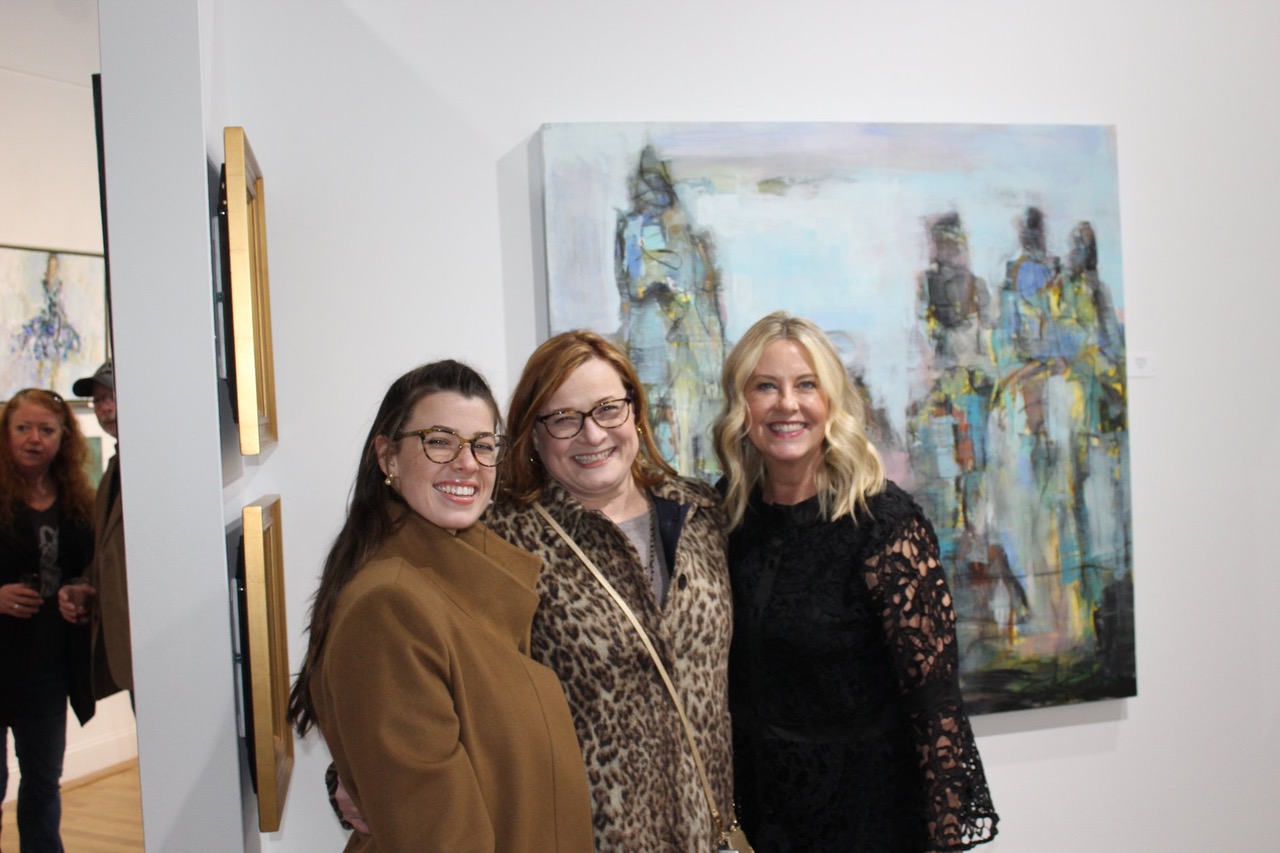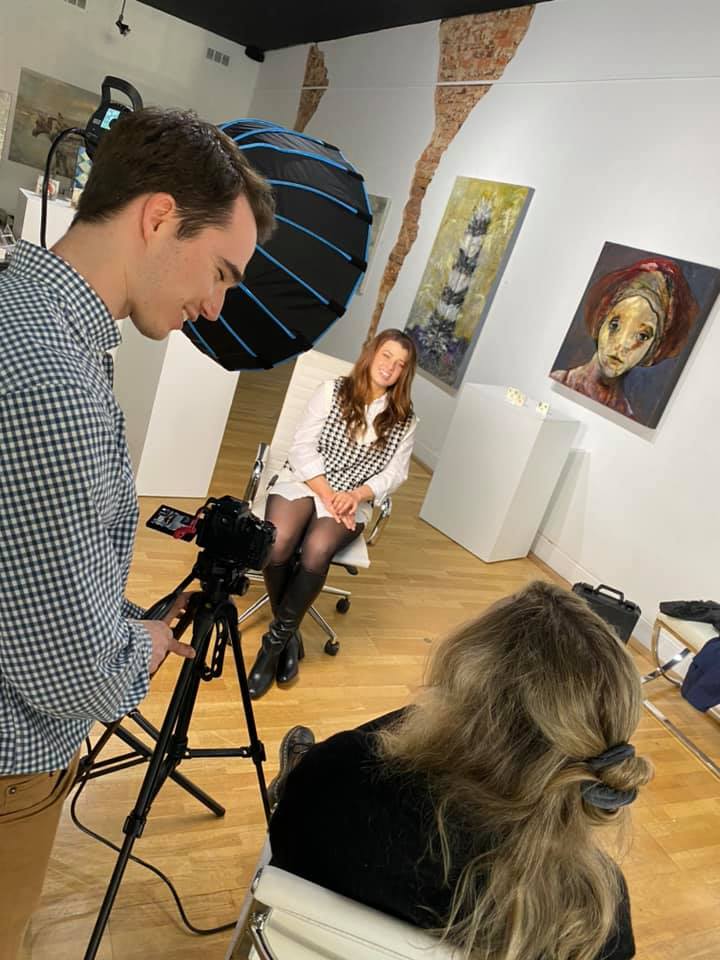 Regarding her future aspirations when it comes to collecting, Katie says that she wants to continue to collect pieces that mean something to her. She regards her fastidiousness as both a gift and a curse as it takes so much time to discover exactly what she wants. When eventually furnishing her own home, Katie wants to surround herself with pieces that have meaning to her and not just pick what matches the color scheme or simply fills a space. Her advice to other young people who are collecting art would be to understand that it is okay to start small. She adores her smaller pieces, such as the female figure mugs that she purchased from a business called Rose Grown; as an aspiring OBGYN, Katie has an appreciation for the beauty of the female body. Overall, Katie says that as long as she is able to walk into a room and feel a sense of happiness from the art she owns, then she will have accomplished her goal as a collector.
The connection between the scientific and artistic world is very apparent to Katie; she has a beautiful perspective on it. As someone who always knew she was interested in art as well as medicine, Katie often pondered how the two worlds interacted with each other. As it turns out, it is really quite simple. Katie views everything in the natural world as art from the human body to simple math and science; one would be able to acknowledge physics or biology by simply looking outside, but would be unable to help seeing the beauty as well. Katie believes a significant part of being a physician is to not only understand the science, but understand the person she is helping. Having an appreciation for art and seeing how people communicate their perspective of the world as well as emotions through their work has helped Katie apply this to patients. Katie believes the scientific and artistic world go hand-in-hand in the way they both allow people to interpret their own reality. It is the manifestation of the human experience.