Dr. Sam & Bobbie Matthews: The Wonder of Art Through Collectors' Eyes
12/22/2020
Written by Molly Brown, Video by Harrison Meyer
Ever since its inception, dk Gallery has been able to serve as a link between the art world and the Marietta community. The gallery is consistently grateful for patrons and visual connoisseurs alike who come through their doors. Two such devoted patrons are Dr. Sam Matthews and his wife Bobbi Matthews who have been collecting a variety of work from dk Gallery throughout the years.
The relationship between the Matthews' and dk Gallery began with Sam's periodic lunch breaks on the Marietta Square. Dr. Sam Matthews served as the pastor at Marietta First United Methodist Church for 47 years before retiring. With the church being located right off the square, he found time to frequent the establishments there, often taking lunch in the various restaurants. Eventually, he found himself walking into dk Gallery where he met co-owners Donna and Kerry Krueger. He found the artwork to be engrossing but never thought of buying anything. This was until one Saturday when he saw a piece by Holly Irwin. He immediately fell in love so he called Bobbi, asking her to come to the gallery and see it for herself. Bobbi Matthews has always appreciated art herself, especially traditional botanicals. In addition to this, she occasionally draws and paints. Upon seeing the Holly Irwin piece that Sam adored, she was somewhat hesitant as she had never considered purchasing that particular type of art. However, they ended up buying the piece along with two others that day. For Sam and Bobbi, this experience awakened a newfound adoration for artwork. This resulted in their ongoing bond and patronage with the gallery.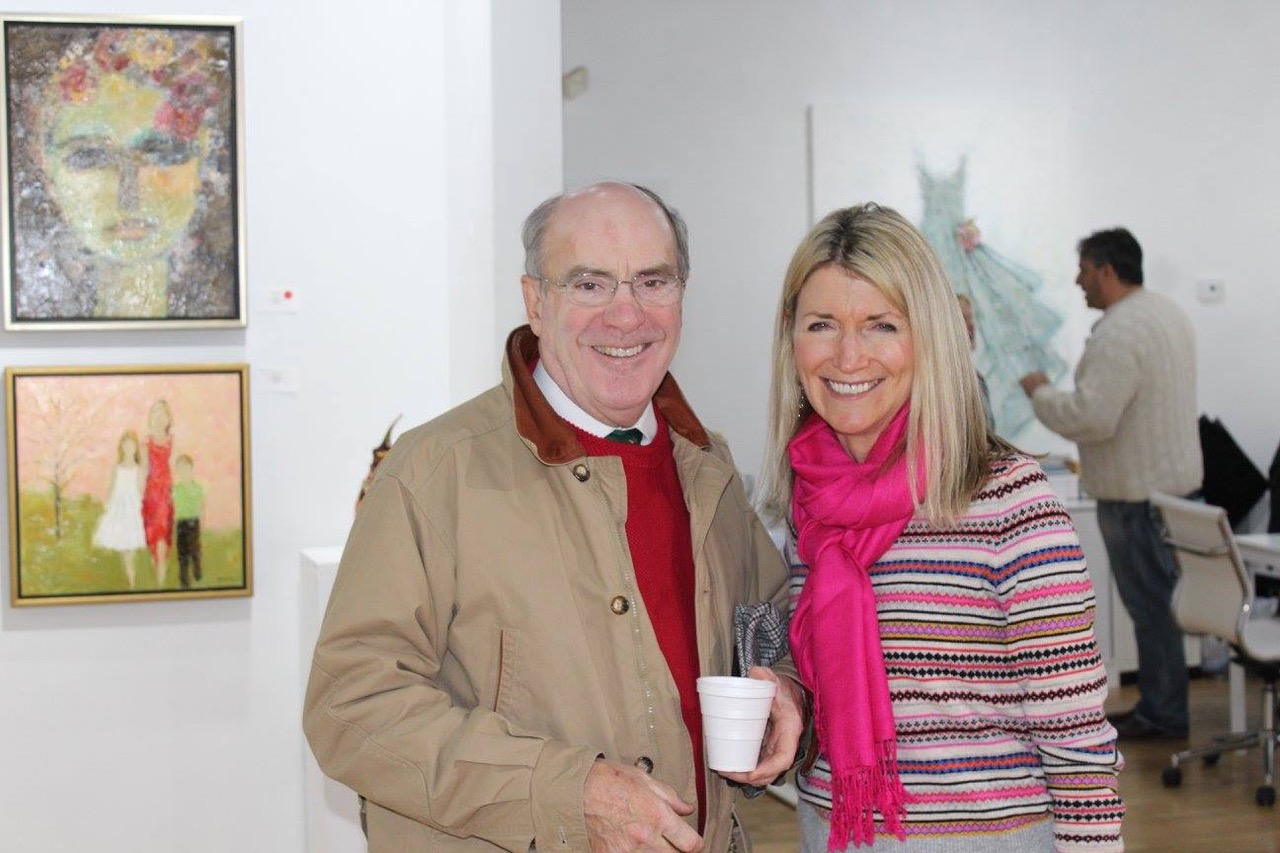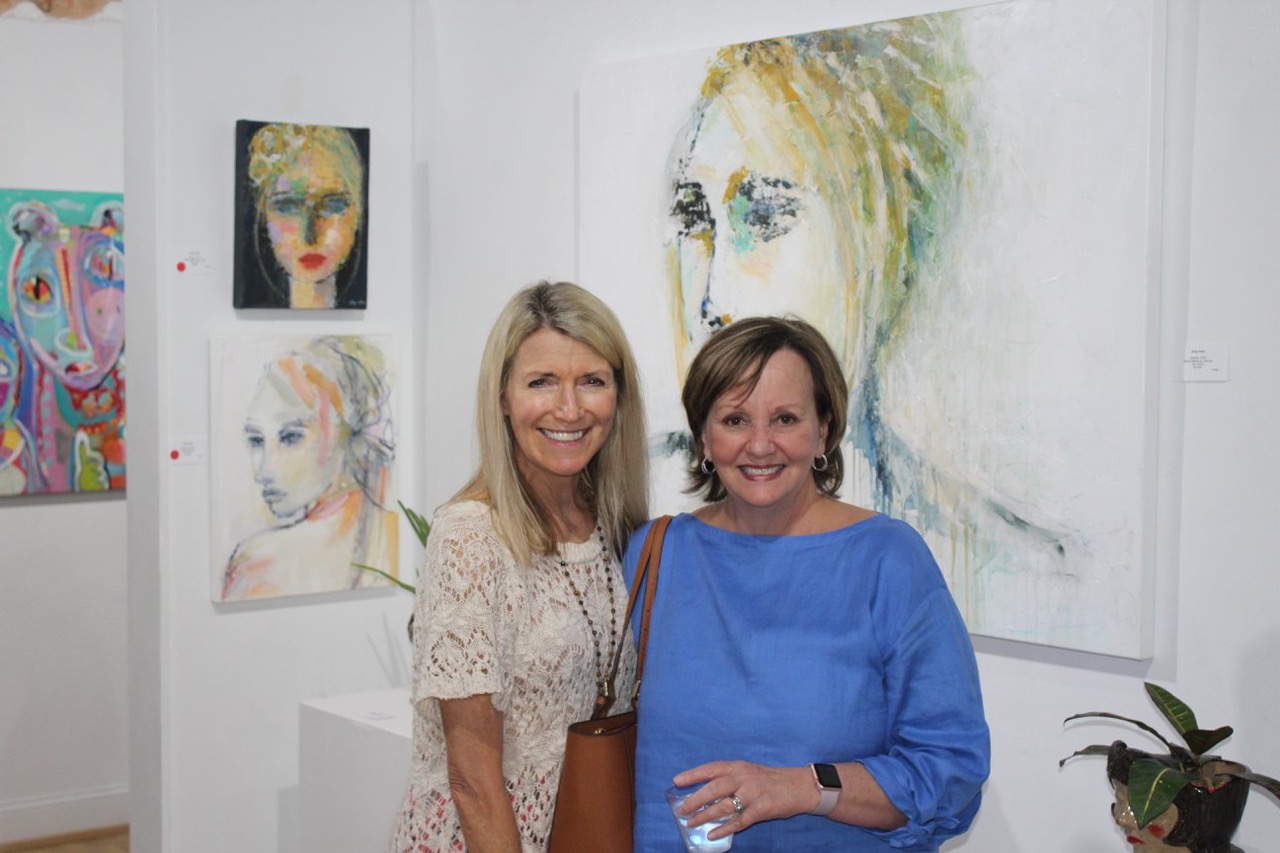 Sam compared purchasing art to inviting someone into one's home. Over the years, Sam and Bobbi were able to get to know some of the artists whose pieces adorned their walls. The couple remarked that the art as well as the artists are a part of them, and jokingly stated that if they divorced, lawyers would have to divide the art between them. The Matthews' have a substantial collection of work by artists Shelley Crisp and Holly Irwin. Sam went into detail about why he and Bobbi love the work from the two artists. He stated that Shelley's work has this realism and mystery through the faces she draws. Some faces are serious while some smiles can be seen creeping through in others. It makes one wonder if the art is reflective of the artist's life. Regarding Holly's work, they appreciate how full of life her pieces are with the vibrant colors she uses; she makes one want to know the people portrayed in her work. Upon Sam's retirement, the church commissioned a piece by Holly depicting children running toward a church and gave it to him as a gift. This piece, entitled "Let the Little Children Come to Me," was presented on Sam's last day in front of the congregation. The Matthews' perceive artwork such as this to be a journey into the artists' lives and, in turn, the artists' journey into their own.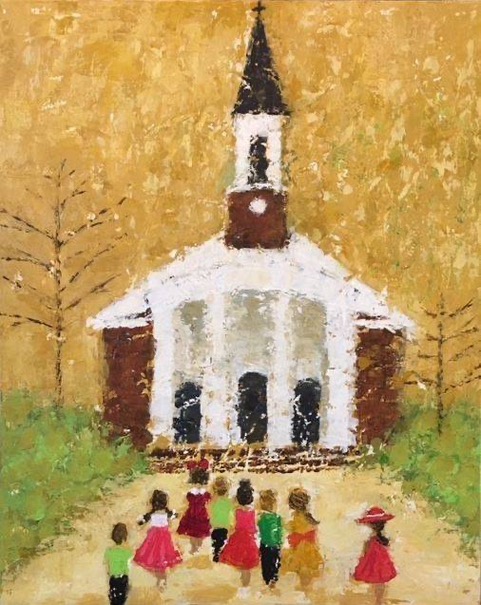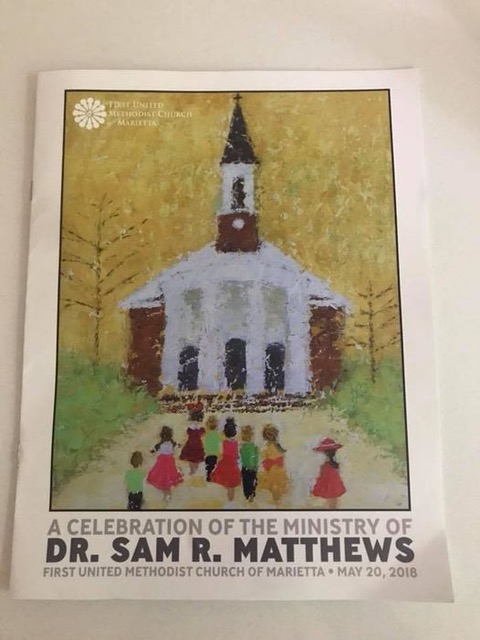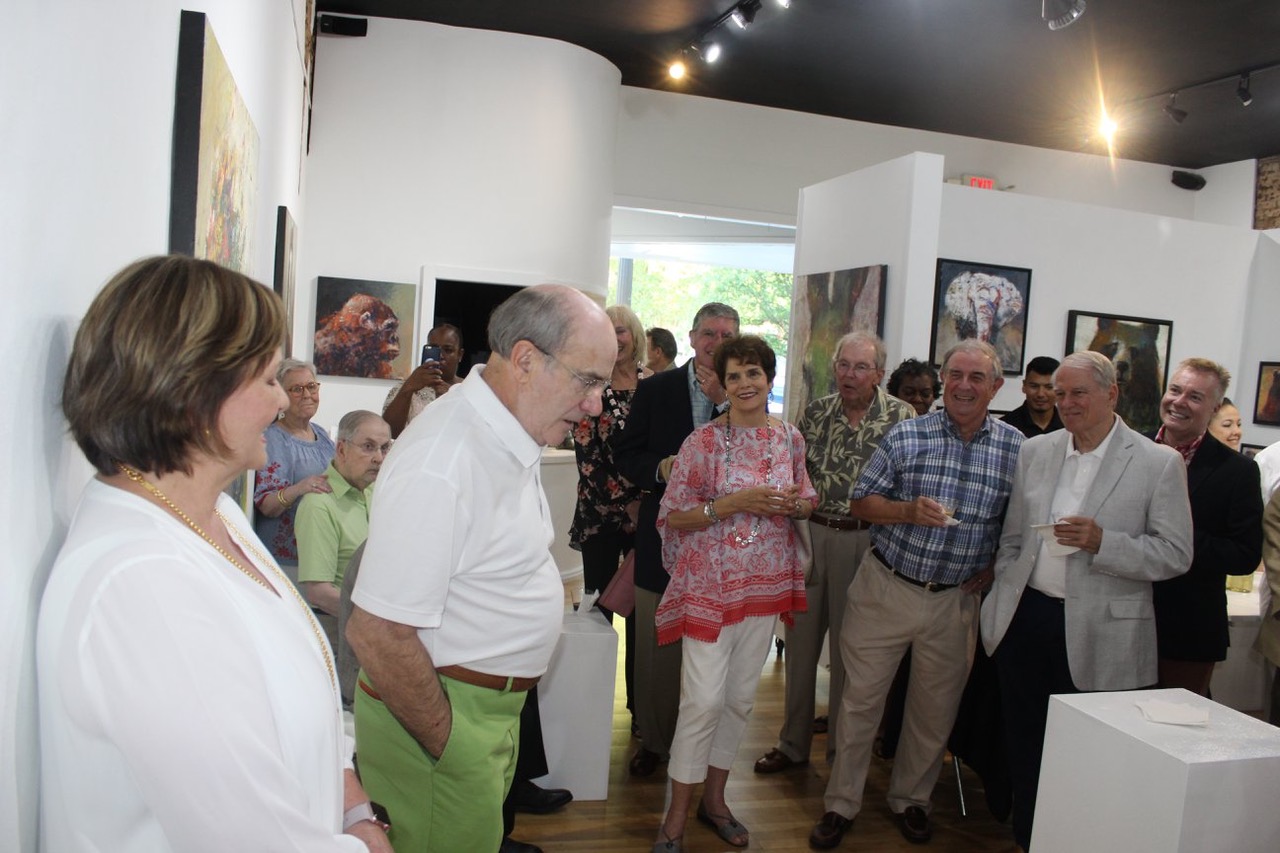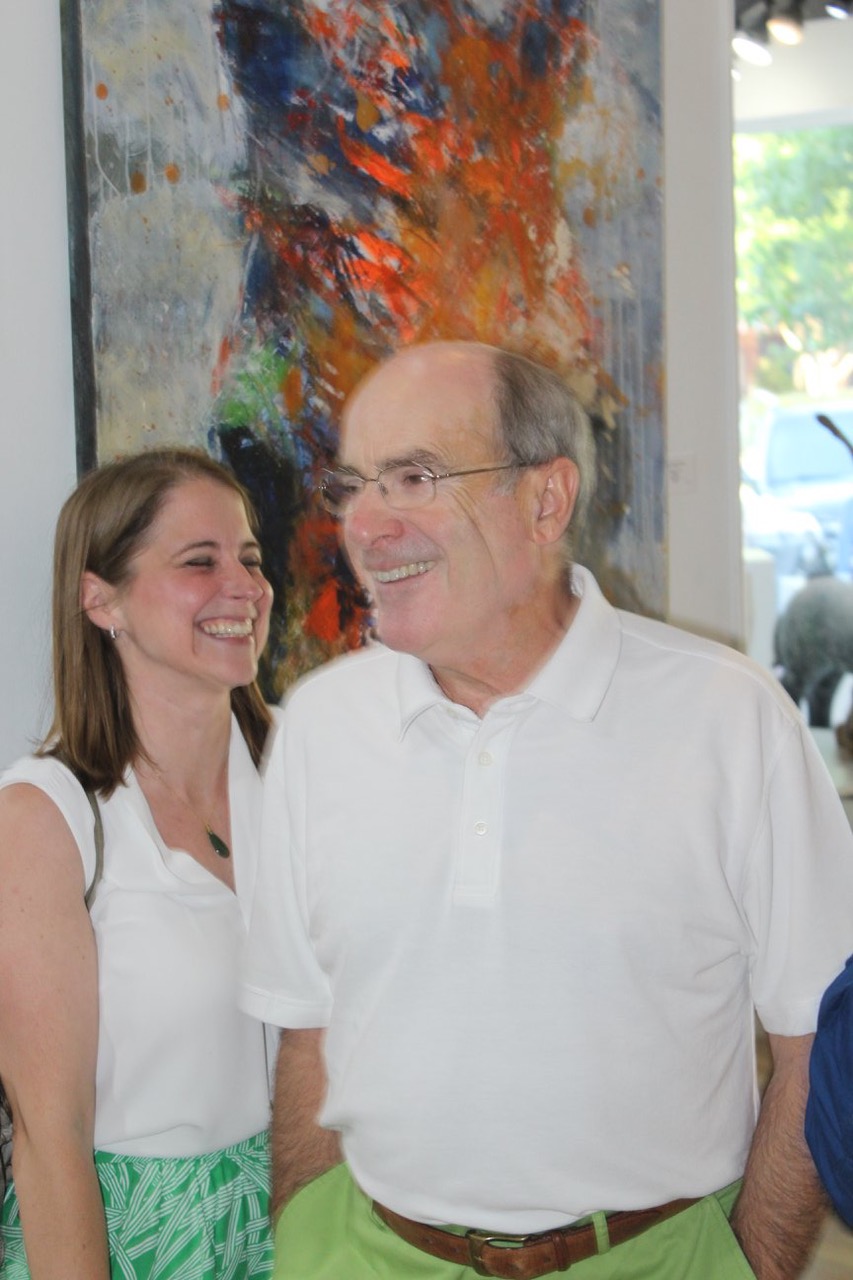 Sam attests that there is a journey and spirituality that is expressed through art. To use Shelley Crisp's work as one of his examples, he felt there was a journey of rebirth from the serious faces she depicted transforming into the smiling ones. Another artist the Matthews' are very fond of communicates through her own interpretation of animals. An eye catching painting of vibrantly colored horses hangs in their home. Sam stated that he loved the piece because horses are not green or pink, but perhaps they are in the mind of the artist. Sam used the book Fly Fishing Through the Midlife Crisis by Howell Raines to further emphasize his point. In the book, Raines writes that fly fishing is like ballet: not the easiest, most economical way to move from one place to the next albeit the most beautiful. In a similar sense, fly fishing is not the quickest way to catch a fish but it may be the most beautiful. If the Matthews' wanted a picture of a horse, they would take a photograph; Sam and Bobbi look for what comes from the artist's mind in terms of how they see the world, because it is beautiful.
Seeking visual beauty and peace in life is something the Matthews' value highly. Sam continuously brags on Bobbi's talent for decorating and never failing to find the perfect places for their art. He notes that Bobbi consistently has fresh fruit and flowers in their home, which is not true for many people. However, these small and simple things make a difference in terms of how at peace they feel in their house. Sam said when he used to be very busy with work, his home helped serve as a tranquil escape and made him able to go back to work the next day. Bobbi cannot imagine living in a house without art or flowers. The Matthews' are always open to adding to their home and mentioned that they are interested in looking more into sculpture, particularly the work of Kevin Chambers.
Regarding dk Gallery, the Matthews' believe it speaks to the spirit and to the things seen as well as unseen in a person. Within the Marietta community, the libraries, barber shops, restaurants, and other 'nuts and bolts of life' are needed. However, the Matthews' understand that life is more than this; it is ethereal and if one is fortunate enough, life extends an invitation to imagine and experience wonder. As a culture and community, many do not get to feel awe and wonder enough; the Matthews' believe places like dk Gallery may help people do that.