Beth Meyer: How Art Makes a House Your Home
1/26/2021
Beth Meyer: How Art Makes a House Your Home
Written by Molly Brown, Video by Harrison Meyer
No matter the career, a person is able to allow their work to become their own distinctive form of art and expression. Creativity can be utilized in countless ways; one simply must allow themselves to be inspired. dk Gallery is continuously grateful for the opportunity to collaborate with other creatives in the interior design industry and appreciate art through multiple lenses. One of these designers is Beth Meyer who has been sourcing with dk Gallery for seven years. Meyer thoroughly enjoys the process of selecting art with her clients as she believes it is the perfect final touch for any home.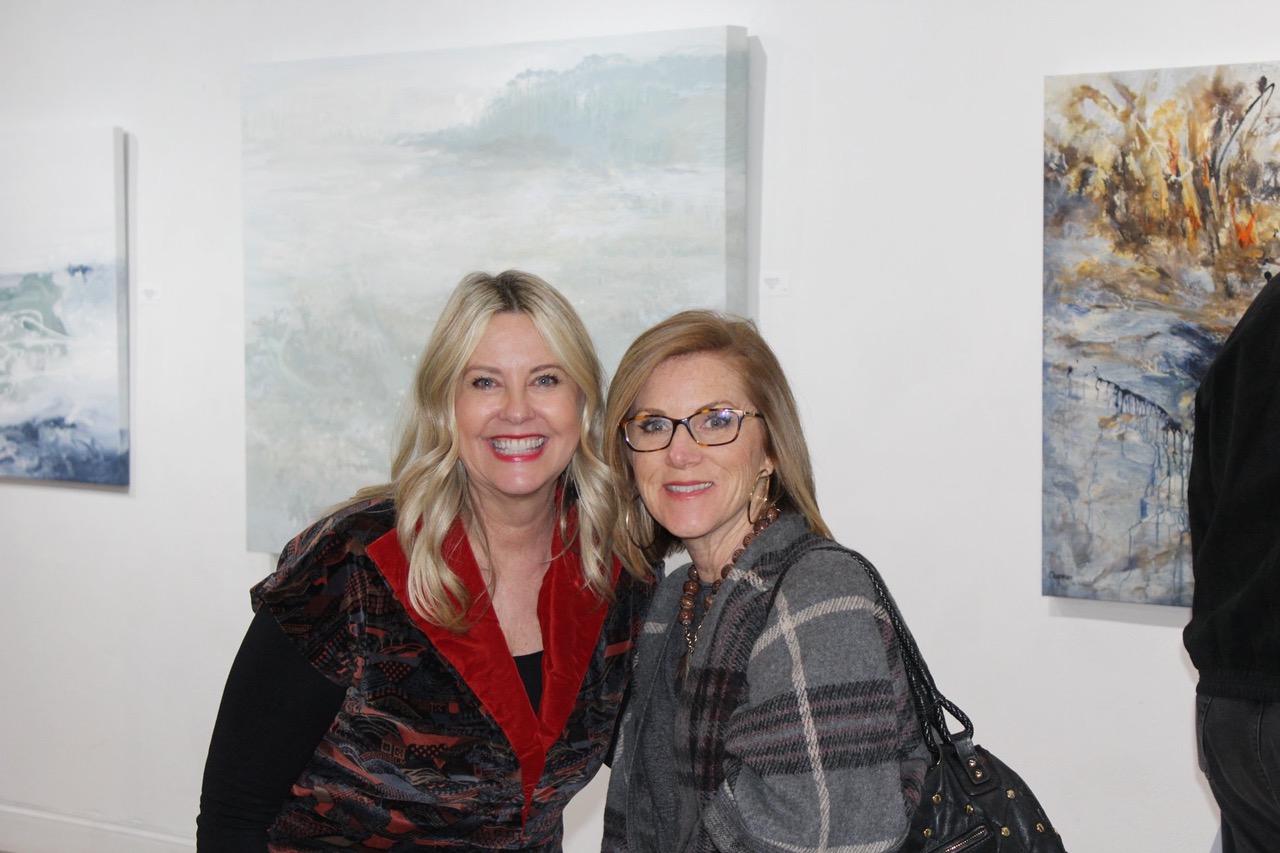 Meyer always had a knack for originality and expression; as a young girl, she aspired to pursue a career in the fashion industry. When she was a teenager, however, her plans shifted when her parents decided to build their dream home. To assist in the process, an interior designer was hired thus opening Meyer's eyes to tasks such as pulling fabrics and choosing color selections. Needless to say, she fell in love and ended up studying interior design in the reputed program at Auburn University. In addition to this, Meyer had a natural gravitation toward art history and declared the subject as her minor. She maintains, however, that designers do not have to take a certain number of art classes but rather be subjected to art; everyone who is exposed will naturally gravitate toward a certain genre.

When it comes to her own design in homes, Meyer describes her style as classic with an unexpected touch thrown in. Since she became an interior designer, she states that her style has evolved into sourcing from more organic materials. She adores natural woods and she appreciates how many offerings that are out there to help her evolve. However, she wishes to stay true to her traditional style as she believes it is timeless. Meyer's love for fashion is still apparent when it comes to her inspiration which mainly consists of textiles. She has a fondness for beautiful fabrics and that usually serves as her starting point for putting together a room. Many times, a client will have a certain look in mind, but Meyer aims to take them a step further and see the true potential of a space. Over the years, social media has changed the way interior designers work due to the vast access to numerous inspirational standards. Meyer has a positive outlook on social media because it helps her immensely; the customer can expand their horizons and all she has to do is look at their Pinterest boards.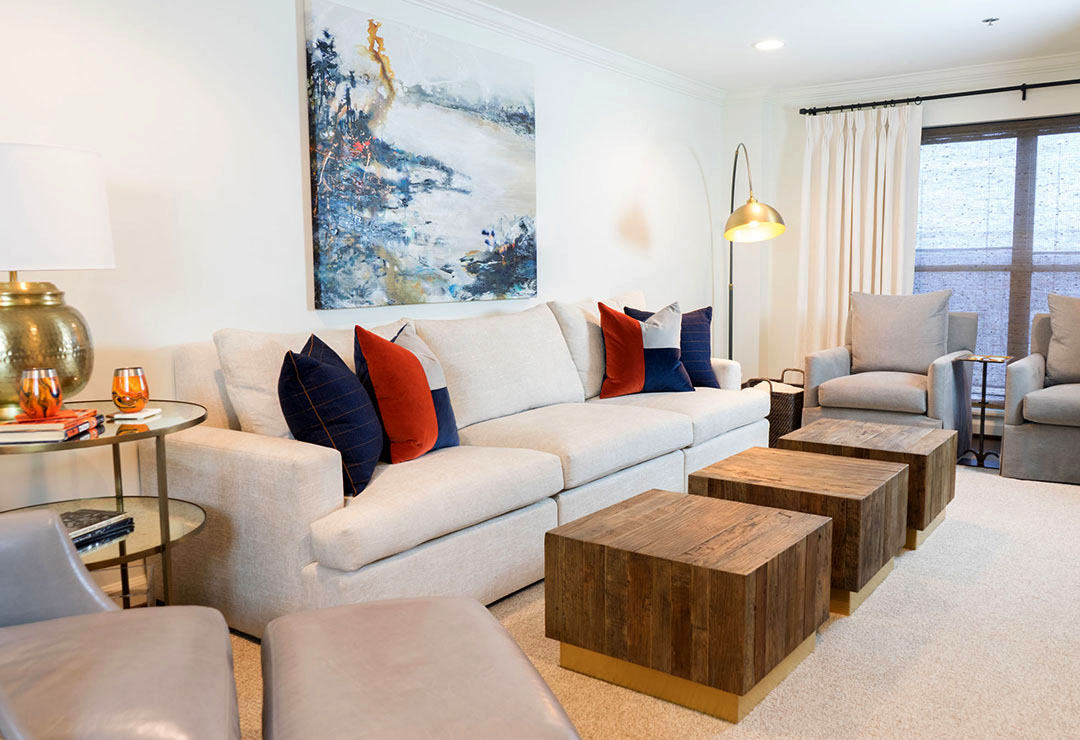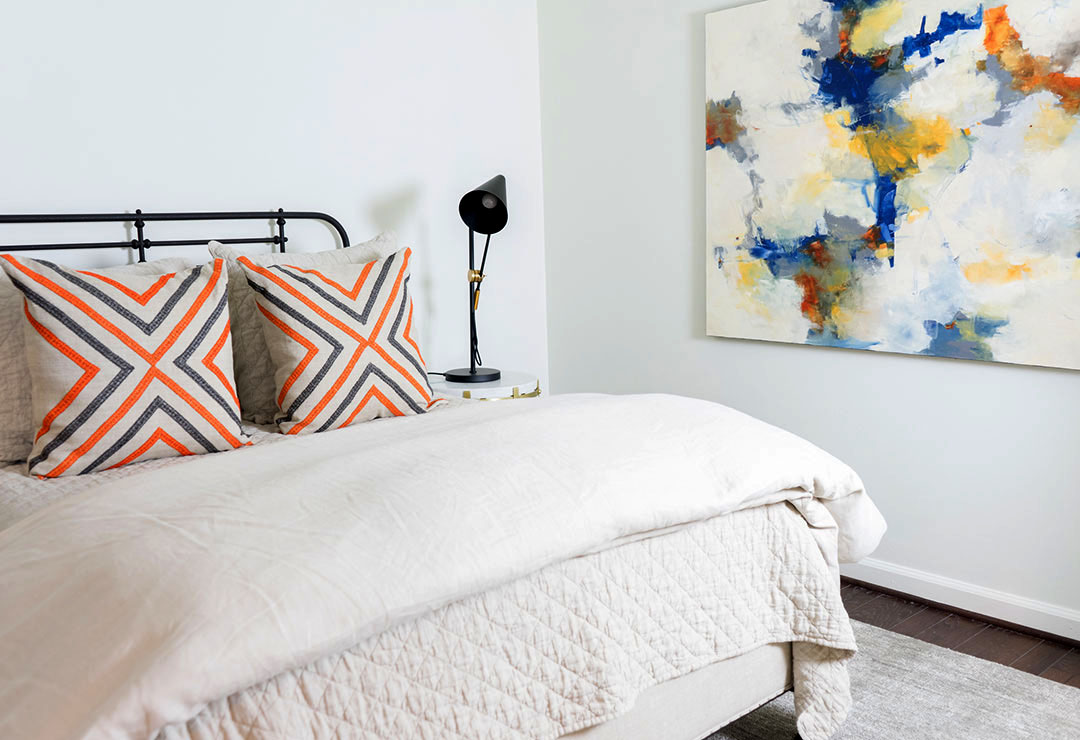 Shortly after dk Gallery's opening, Meyer was encouraged by a client of hers to go and see the art selection they had. Meyer remembers how refreshing it was to have new, modern art in Marietta to contrast with the more traditional art representation. She admires dk Gallery's owner Donna Krueger for stepping out of the box due to the impact her boldness made on the community. Meyer strives to exercise boldness in her own work as well in the way she challenges the client to expand their horizons; this often happens when it comes to selecting art. To Meyer, bringing art to a room is like putting on the right jewelry. A room can have the best fabric or all the form and function, but what makes it a home is the art. Meyer finds great enjoyment in introducing clients to art and being able to see the twinkle in their eye when they discover what they like. She appreciates the selection offered at dk Gallery because it gives her the chance to help the client explore different options and grow their taste.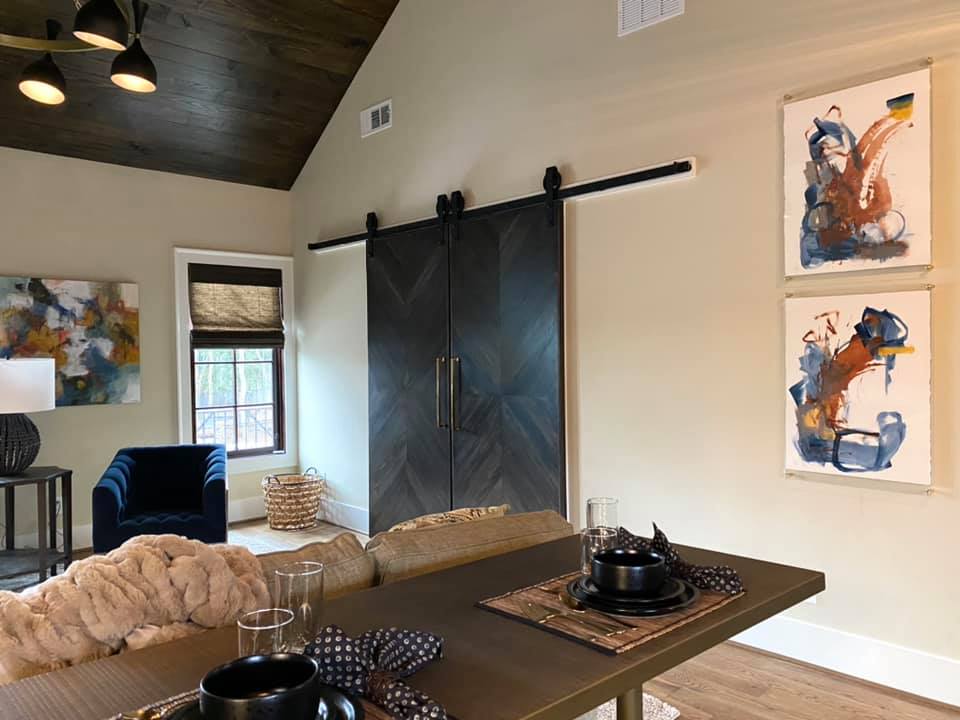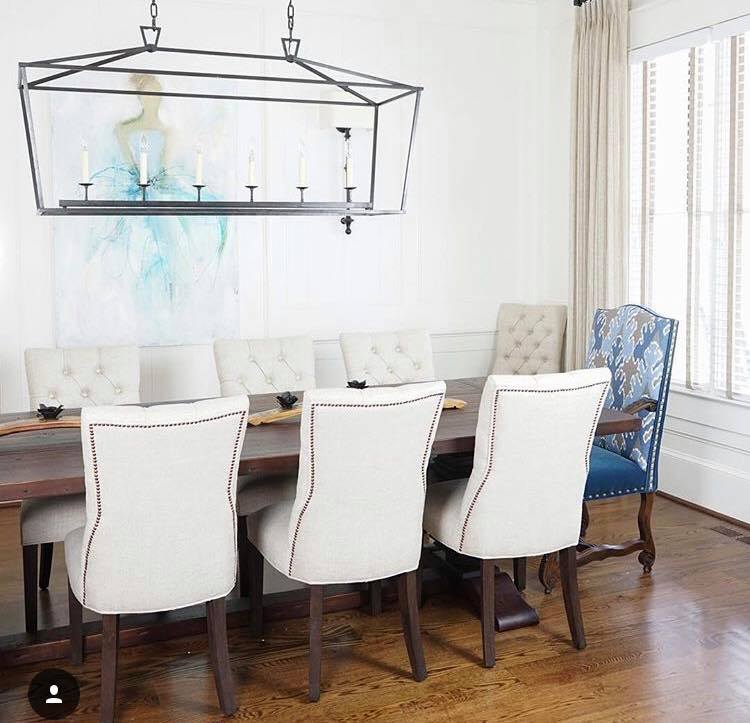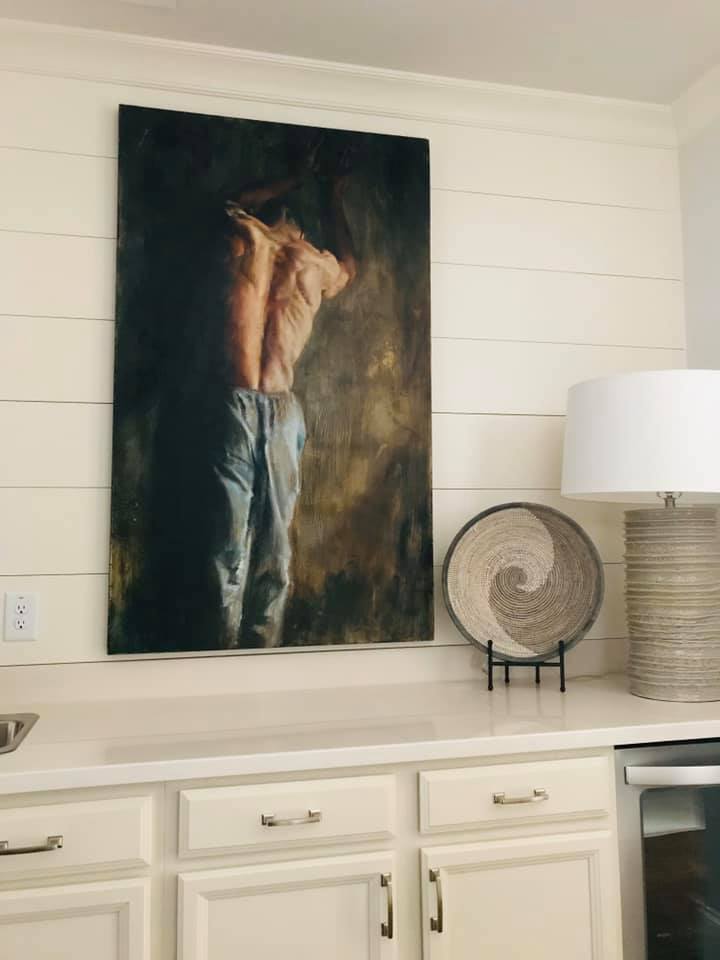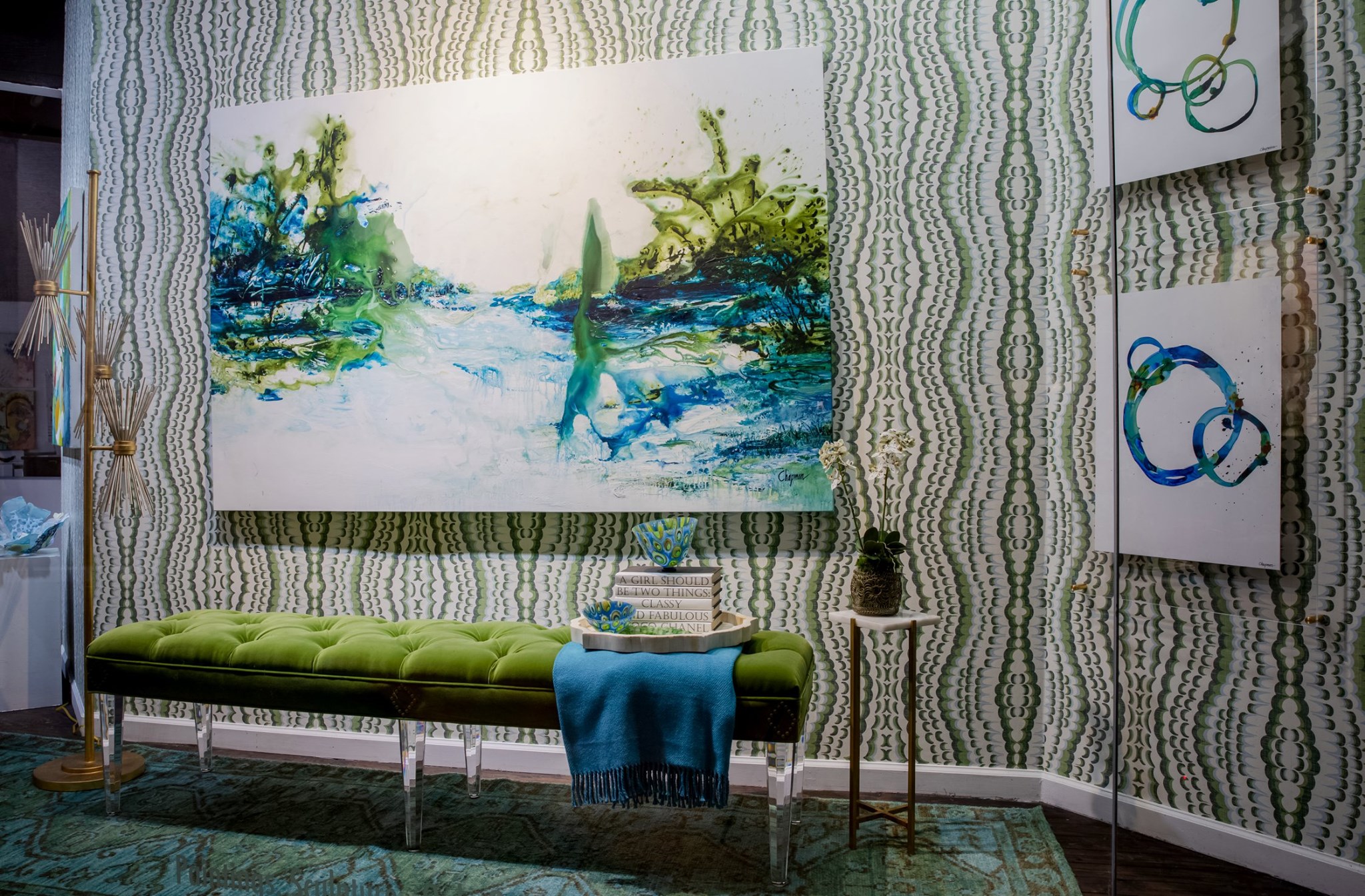 Over the years, Meyer has discovered that while she loves to help her clients grow, she has become more open minded herself. She states that Krueger has helped introduce her to other art mediums to enhance spaces such as pottery and glass sculptures. Meyer has realized that there are various ways to bring creative energy to a room besides works on canvas. Art tells the story of the homeowner and reflects their personality in a way no other article in the room can. Meyer is determined to tell the client's story first and foremost; she never wants it to be a 'Beth Meyer home' but rather the homeowner's home. The individuality in each home is reflected through the art the client selects and Meyer aims to serve as a guide on that journey.
In terms of her own goals, Meyer states that she always wants to continue to grow, stay true to herself, and have fun. In addition to this, she wants to consistently challenge her clients to see beyond a set idea in their head and allow them to step out of their comfort zones. When it comes to her own home, Meyer has the exciting opportunity to start from scratch as she and her husband will soon be moving. She is looking forward to exploring new design ideas, having not done so for herself in a while, and she now has a Pinterest board of her own. She will be basing the color scheme in her new home off of a Holly Irwin piece she got from dk Gallery. This piece, titled The Designer, was her first special work from the gallery and she feels a great connection to it. When she first saw it, Meyer immediately noted that the woman in the painting looked just like her as she was sporting the same exact haircut. Not only that, but the woman seemed to be on a mission: carrying her handbag, walking in her tall boots, and wearing a fabulous dress made up of Meyer's favorite colors. Needless to say, the piece is now hanging in Meyer's current home and she intends to get more art from dk Gallery for her new one.

As an interior designer and collaborative worker, Meyer is incredibly grateful for dk Gallery. She highly values the opportunity to bring different ideas to the table and bounce off of others in her work. She loves sourcing from dk Gallery because it is a fun and collaborative environment where enthusiasm towards art can be shared. Meyer also notes that Krueger is a wonderful listener which is crucial when it comes to design; one must hear the customer's thoughts and, in turn, guide them to where they need to be. To be an integral part of telling the client's story through design is why Meyer loves what she does and she is appreciative of the places that stimulate the imagination.